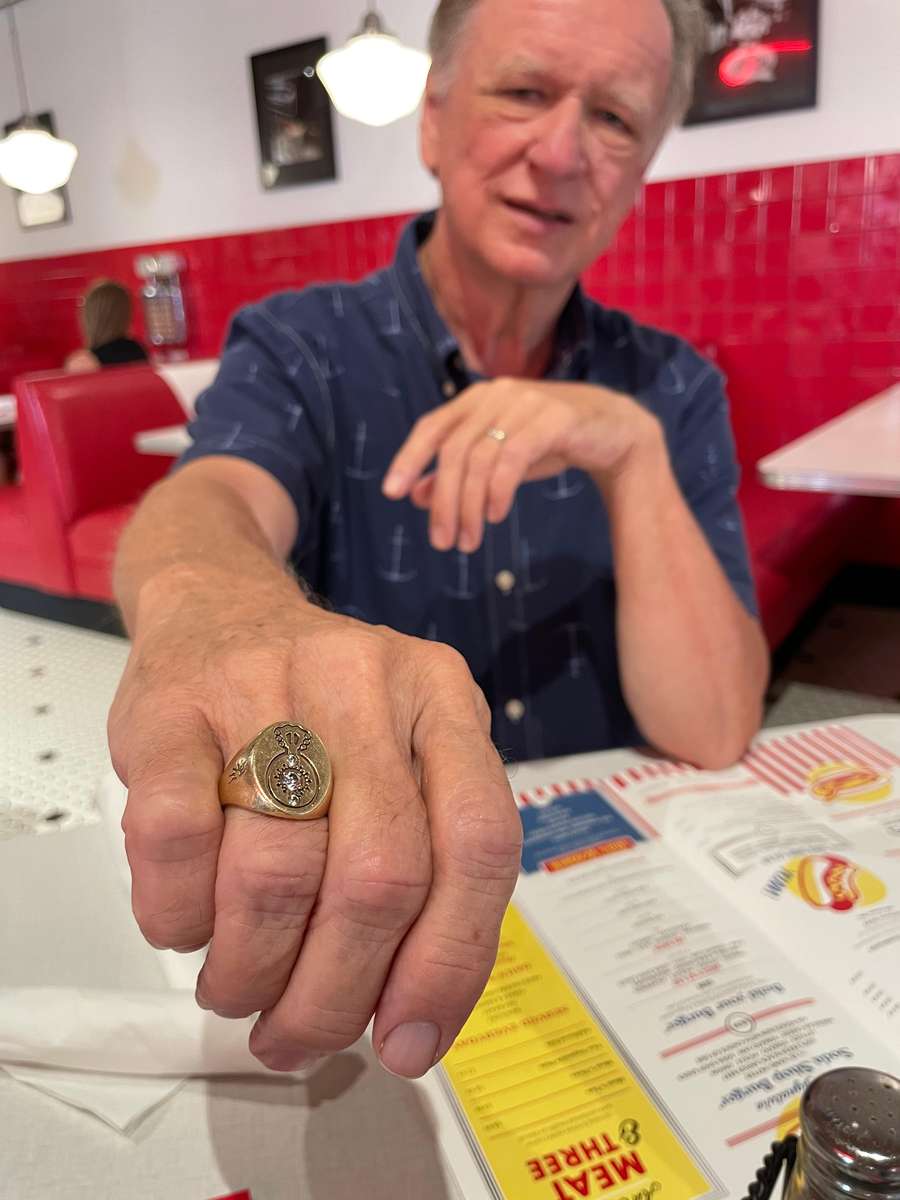 Opry Legend Keith Bilbrey
Mr. Keith Bilbrey and his Miracle Grand Ole Opry Ring
Last year, Keith Bilbrey and his wife Emy Joe Bilbrey -- he in his tennis shoes, she barefoot -- stood as they watched firefighters battle the leaping flames consuming their old farmhouse in College Grove, Tennessee.
While some of his priceless collection of musical instruments were saved, most everything else was reduced to rubble and ash. That included his wedding ring, as well as another item that had special meaning -- his 30-year Grand Ole Opry Ring.
From 1974 to 2009, Bilbrey was a disc jockey at WSM and then an announcer for the Grand Ole Opry. He hosted TNN's "Grand Ole Opry Live," and had his own syndicated radio show "Classic Country Today." More recently, he's been part of the on-camera crew on "Larry's Country Diner."
The Cookeville native has always had one of those voices that both soothes and excites from the radio dial and the small screen. You can imagine the collection of memorabilia he amassed during his long career, but he counts himself fortunate that nobody was hurt in the fire.
We were thrilled to see Keith and Emy Joe come into the Soda Shop recently, because we've been feeding Country Music royalty since we opened way back in 1939. Heck, the Grand Ole Opry might be one of the few things older than we are that's still playing in Nashville.
During Bilbrey's visit, he told us how one of the firefighters, while sifting through the ashes, came upon his gold Opry ring, the one with three diamonds for his three decades of service. He was kind enough to oblige when we asked to take a picture.
Keith Bilbrey's warmth and kindness, which always came through in his voice, persists today. He's what we like to call an institution, though he is quick to demur. He'll always be a friend of the Soda Shop and part of the creative community that makes Nashville such a special place.